Homework Help for Parents of Children with ADHD
Many parents of children with ADHD have challenges when it comes to homework. Following these tips could help your child have greater success when it comes time to do homework.
Pick a place in the home best suited for homework. Flat surface, cleared of clutter, and relatively quiet if possible. Name this spot like "John's Launch Pad" or "Suzie's Studio".
Turn off TV, computer, video games, music, and other distractors before starting homework.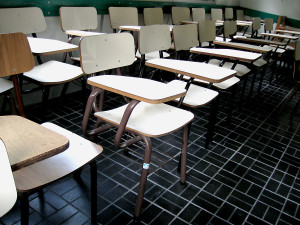 Put items needed to complete homework in a clear plastic container or bag and label them "John's Launch Tools" or "Suzie's Studio Tools".   These items include pencils, erasers, crayons/markers, ruler, dictionary, and other items needed to complete homework.
Develop a color-coded binder with a pocket for "

Assignments"

, a pocket for "

Completed assignments

", and a pocket for "

Notes

". Notes are for messages from the teacher to you or from you to the teacher. Continue your theme with labels such as "Satellite Transmissions" or "Completed Designs". Be sure that this binder travels to and from school with your student every day by placing it in the same place close to the door.
Remembering to write down assignments and turn in assignments takes PRACTICE. At home, have your student practice keeping a calendar, one week at a time for example, in preparation for keeping an agenda at school with daily assignments, dates of tests, and other important dates.
Set a timer for homework breaks every 10 minutes. The break should be for 2 minutes and your child can run around during break. Start helping your child estimate the length of time needed to complete certain homework so that you will not always have to supervise homework and your child can learn to manage their own timer.
Greenville ADHD Specialists, P.A. is the only practice in the upstate providing Qb testing and expertise in diagnosis and management of ADHD in children and adults. Please call our office at 864-305-1662 for any questions.